TODAY'S HONOREE
The #1 Blog for Recognizing the Works of Others
Author Rosemary Valenti Guarnera
Among the many definitions the Oxford Dictionary gives for "general" are the words "a chief…having authority." So it is not surprising of the curiosity that the title, "ME AND THE GENERAL," generates.
Some people can recognize the phrase being used in their own homes: "I can't, the general won't let me," or "The general will kill me if I do that," referring to an authoritative mom or dad, or a domineering sibling. In this case, we have a man named Charles "Lucky" Luciano who became known, in the inner circles of organized crime, as the GENERAL – who transformed the organization into a modern syndicate with the talents of a CEO. Am I an admirer of the man? Of course not. He is, however, known to the crime historians as an intelligent, formidable individual.
I never met "Lucky" Luciano. He died seven years before I met Ralph Liguori. Had I, it would have been interesting, to say the least – but then I wouldn't have had the opportunity to write, "ME AND THE GENERAL" to reveal the true story of Liguori's life intertwined with Luciano – and how he went to jail for him. It would have been some celebrity writer, probably with connections, to write this fantastic tale. Do I believe in fate? I like to think so. Liguori could now tell his heartfelt story – of his and friend, Luciano's frame-up in the famous 1936 NY Prostitution trial – a trial never before truly examined. He desperately wanted the right to vindicate his reputation after all the defamation he received during the trial. The Special Prosecutor, a young man named Thomas E. Dewey, whose ambitions aimed at the governorship – and then the presidency, believed that convicting Luciano would get him there – and he spared no one. Linked to Luciano in the prostitution racket, Liguori inherited names such as: "the stick-up man," "the accomplice," Luciano's right-hand man – "Lieutenant," most demeaning "pimp," all fabricated during the trial – names that haunted him all his life. To be clear, Liguori never belonged to any "family" (group), always maintaining his independence. Obviously, he was not a saint, but he wanted to shout out his innocence to the world – a world which had illustrated the fine line between good and evil.
And now I had the dream of becoming an author come true. What to do? Where to begin? I had a life of my own, career wise, and soon I married a fantastic Italian, who, lucky for me, supported my new endeavor. My friendship with Liguori continued to the end, and I truly felt some of the indignations of his life. Liguori had an unbelievable memory. It was as if he mentally rehearsed his story over and over in his mind. It took two years to get it all on tape and years thereafter to research all the facts, especially where the trial was concerned.
Unfortunately, Liguori did not see his dream come true. His eyesight troubled by glaucoma caused near blindness and his health was failing. During his last agonizing days, he whispered to me, "Rosemary, the book!" And I promised. It was 1981. He was 75 years old. Circumstances in my life delayed the completion of this project – but in between it all – editing and re-editing – perseverance paid off – and I did keep my promise.
To quote Luciano when he once asked, "Liguori, is that the way it went?" "Yeah, that's the way it went," Liguori said.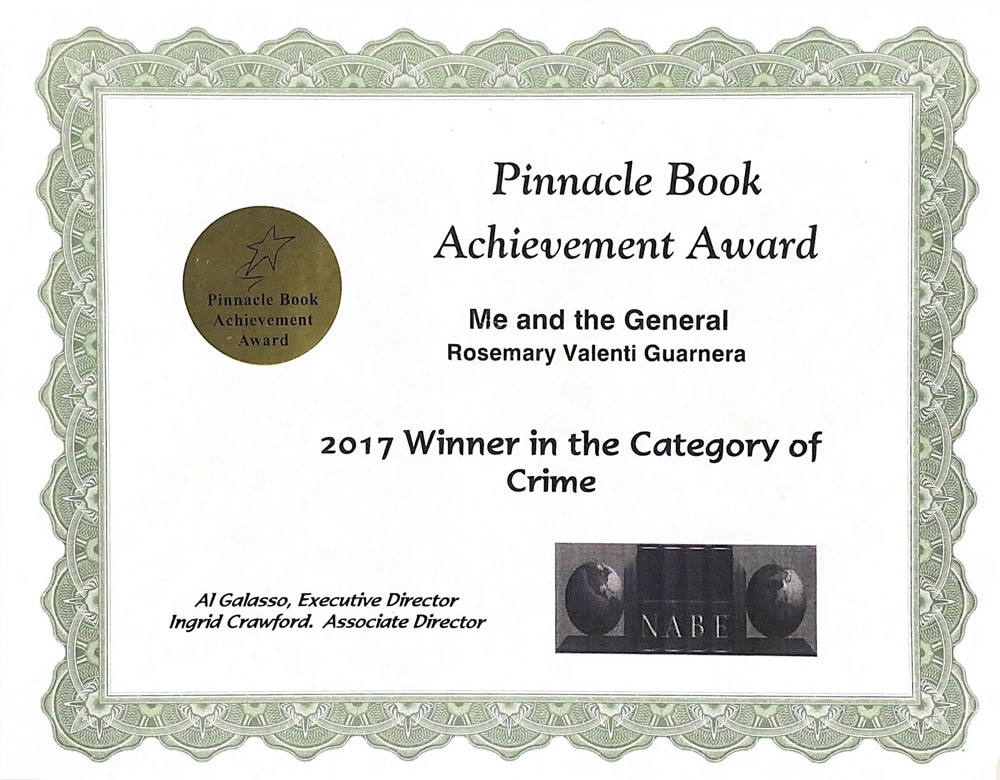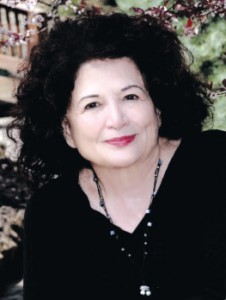 Rosemary Valenti, born in Cleveland, Ohio, began her career at the ABC affiliate WEWS-TV Channel 5, where she earned the Woman of the Year award. Almost ten years later, she left for Rome, Italy, to pursue other challenges. Began at the Institute of American Poultry, attached to the American Embassy (which introduced American turkey to Italy), followed by co-ownership of the European Coach & Travel Co. (met Ralph Liguori). Joined FAO (Food and Agriculture Organization of the UN), World Bank, and, ultimately, Rockwell International (first shuttle to the moon). Married Italian Captain Eugenio Guarnera (deceased). Divides time between the two countries.