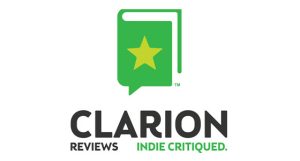 This detailed history of notorious mobsters is a fantastic exploration of the moral gray areas related to organized crime.
Rosemary Valenti Guarnera's non-fiction debut, Me and the General, is the humanizing account of the friendship between the twentieth century's most notorious gangster, Charles "Lucky" Luciano, and his intimate friend, Ralph Ligouri. The book is a sensitive, detailed, and intimate look into the lives of men the public only thought they knew.
Guarnera's work benefits from her long friendship with Ligouri, who after a series of sensationalized trials, was exiled to Italy for crimes he swore he never committed. Aching for home until his death in 1981, Ligouri made his friend promise to set the record straight. Her lengthy work seeks to do just that. First and of paramount importance, Guarnera deconstructs and recreates the trials. With Ligouri's fastidious memories as a starting point-and with careful research used to support their details–she reveals that all was not as the public suspected.
Ambitious prosecutor, Thomas Dewey, is cast as the villain of the book, fabricating details to frame Luciano's group with impressive speed and imagination. The reader is made to sympathize with Ligouri, a principled young man whose Achilles heel is loyalty. Between accounts of Ligouri's troubles with Dewey come the mechanisms of Guarnera's supporting technique humanizing the demonized men. She fleshes out both Ligouri and Luciano's lives-and with civilizing effects. Her language is evocative and her care with the subjects at hand stands to impress.
Those who are fascinated with the tempestuous period of Prohibition, and the mobs that rose up to meet related demands, should find much to whet curiosity here. A fantastic exploration of the moral gray areas related to organized crime. Me and the General retells an infamous story in a wholly unpredictable, lively, and involving manner.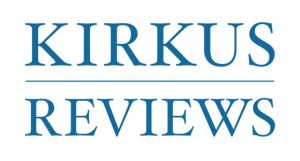 A long but fascinating biography of a man who hobnobbed with celebrities and famous gangsters during the Roaring
'20s.
Ralph Liguori died in 1981 as little more than a footnote to the Untouchables era. Born in Rome and brought to the United States as an infant, he spent much of his Brooklyn adolescence consorting with hoods (much like Henry Hill, whose life was dramatized in the 1990 film Goodfellas). But he never joined the Mafia or committed any crimes, beyond running a numbers racket and doing errands for wise guys, such as Charles "Lucky" Luciano. In fact, it was his friendship with Luciano, aka "the General," that was responsible for his indictment under a "joinder law," which, as prosecutor Thomas E. Dewey used it, was basically legalized guilt by association. Liguori was found guilty of pimping, and following his release in 1947, he hoped to start his life anew. But he was abducted by government agents and placed on a boat to Italy, where he spent the rest of his life hoping to return to his beloved America. In Italy, he managed nightclubs, got married and hung out with fellow deportee Luciano, but he was also hounded relentlessly by the police, under pressure from the U.S. government. Later, he was brought up on "white slave trade" charges, recalling his frame-up back in New York. Guarnera occasionally delves into a little too much detail, as when she quotes at length from trial transcripts. She also misses a great opportunity when, after initially describing Liguori as a "Runyonesque character," she fails to deliver a single line of Runyonesque speech, until the epilogue. However, the many facets and plot twists in this story remain vivid, thanks to Guarnera's lucid writing. One central truth of Liguori's story is particularly clear: «[T]he racketeers wouldn't exist" if honest people weren't "corruptible."
The realistic, touching story of a man who made some poor choices.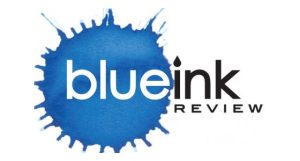 This extensive biography recounts the life and times of Ralph Liguori, life-long friend of the notorious gangster Charles "Lucky" Luciano.
Beginning with his 1936 trial for alleged involvement in New York prostitution, the book flashes back to Liquori's childhood. Known as "Baby Face Ralph" for his good looks, Liguori was the son of successful Italian immigrants and grew up in a large, loving family, with a father he adored. When his father suddenly died, however, the lure of making extra money through illegal means became more difficult to resist, and he moved into managing the numbers racket.
By then, he had met and befriended Luciano, a rising star in the underworld who would become the head of organized crime and the "General" of the title. Although Liguori and Luciano never went into business together, they remained friends throughout their lives.
Unfortunately, Liguori's association with Luciano led him into the trial that would change his life. New York District Attorney Thomas Dewey, eager to advance his career, implicated Liguori, Luciano, and several others in running organized prostitution rings. While Liguori claimed the evidence against him was fabricated, he was convicted, and the book follows his life after this tremendous defeat.
Liquori's story has many dramatic events, and at times the book reads like a novel, with crisp dialoque and fast-moving action. At other times, however, the details can overwhelm. For instance, in the trial scenes, the author recounts the testimony of each witness, as well as the defense's cross-examinations, although only a few of these moments are important or dramatic. Similarly, Liguori's life after prison sometimes feels like a day-to-day account, rather than emphasizing the highlights.
Overall, however, the author paints a sympathetic portrait of a caring man, charming and forever loyal to those he cared about. Readers of organized crime histories will particularly enjoy this book, and it may also appeal to others interested in a life story filled with twists and turns.
Also available in hardcover and ebook.